03jun(jun 3)12:00 pm24(jun 24)5:00 pmStrange Familiars12:00 pm - 5:00 pm (24) PST 227-475 Main StreetEvent Type:Art EventAdmission Type:Free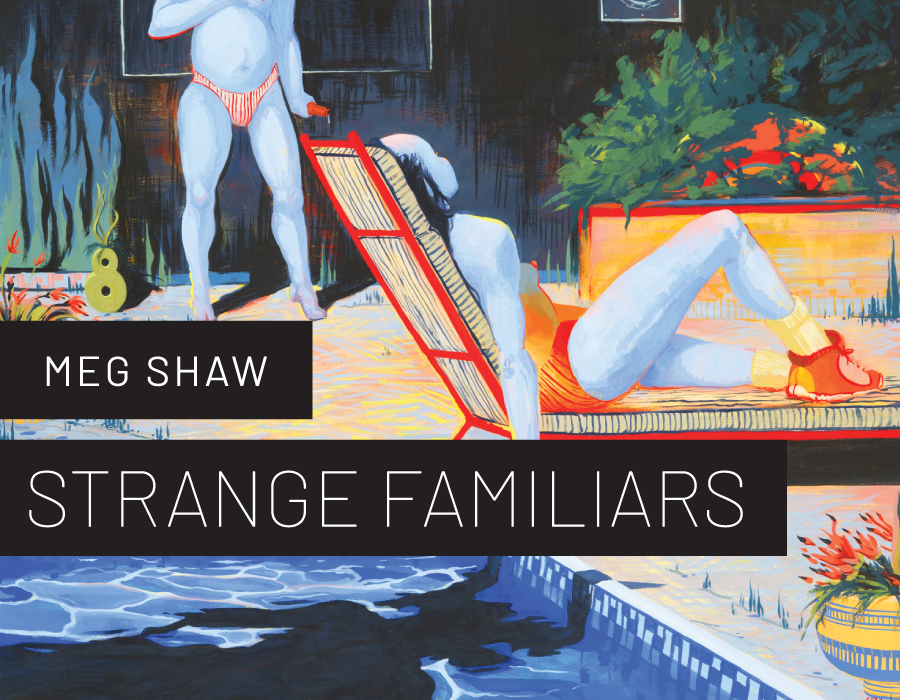 Event Details

THIS Gallery is excited to present a new solo exhibition by Vancouver based artist Meg Shaw.
In Strange Familiars, Meg Shaw explores the psychological forces in human relationships. Her interest is
in the shift of power dynamics based in our physical relationships with each other. She has had a lifelong
interest in narrative work and its ability to capture the broader truth in the articulation of a single moment.
She reflects on the state of being clothed, or not, and how it changes power dynamics based on gender,
age, and body type. There is an uncomfortable interchange between exposure, expectation and being
observed.

Shaw uses colour relationships to consider the specific emotional spirit of an interaction. In this body of
work, she uses bright colours contrasted with pure black to explore the balance of joy and malevolence.
She uses fantasy to explore personality and mood, and constructs patterns to build on that feeling.
Time

3 (Saturday) 12:00 pm - 24 (Saturday) 5:00 pm PST
Location

THIS Gallery

227-475 Main Street