04feb(feb 4)10:00 am23apr(apr 23)5:00 pmaBIOTIC(february 4) 10:00 am - (april 23) 5:00 pm 3rd Floor Anvil CentreEvent Type:Art EventAdmission Type:Free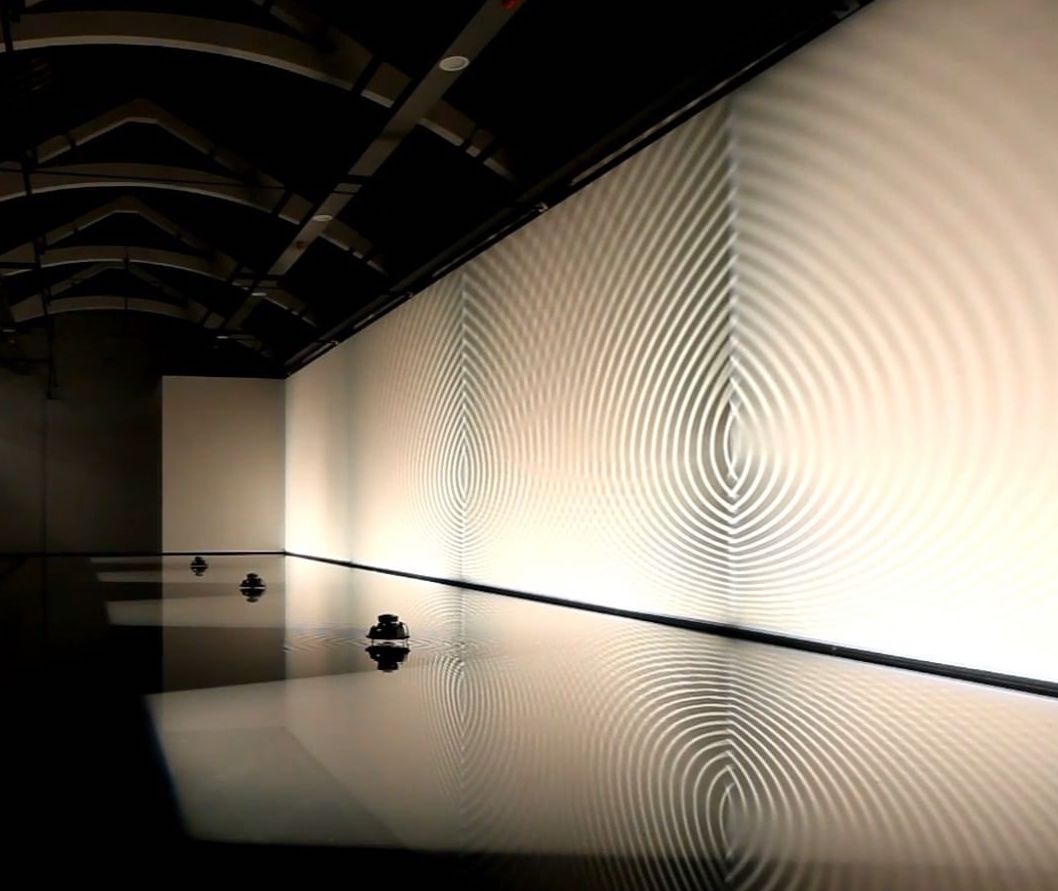 Event Details

Before biosphere, before life, there were only the non-living, abiotic factors and a world of water.

The three installations in aBIOTIC abstract and synthesize the ethereal and mysterious behaviours of water. Technology, sound, chemistry and time are used to further reveal or extend fundamental patterns and laws.

In this exhibition phases of water are a physical and structural material to be used as an expressive and conceptual tool: liquid, gas, solid; water, steam, bubbles, ice. We see water mirrored, suspended, projected and directed. Water becomes the surface, the object and the medium, over, through and around which play precise exchanges of light, movement and sound. Manufactured, incidental and composed sound is integrated into the fabric of this water, becoming a defining component of each installation.

The first work one encounters is The Long Now (2015), by Cologne-based Verena Friedrich. The gallery at the centre of the exhibition, contains this technology-based still-life, framed inside a clear perspex box, sitting on a table. A single, perfect bubble floats, persisting long after all other bubbles would have collapsed; the artificial atmosphere holds it aloft for a variable and uncertain length of time. Friedrich's innovative use of technology & science greatly prolongs the normal life of each fragile sphere. But it eventually succumbs. The technology that produces the bubble and evacuates the atmosphere is triggered again and again; the brief, violent sound of working technology…followed by… the wonder. The work builds on a long art tradition of depicting soap bubbles in still life & portraiture. Known as Vanitas, the bubble serves to remind us that life is transient and our demise is certain.
Time

February 4 (Saturday) 10:00 am - April 23 (Sunday) 5:00 pm
Location

New Media Gallery

3rd Floor Anvil Centre